The end of this month marks the end of my first year as an official business. It has been a WHIRLWIND, to say the least. I have learned so much this year. About people. About myself. About photography. I gained new friends, lost one or two along the way, met a couple of local celebrities, and was blessed with the responsibility of capturing some pretty incredible memories for many people.

There are so many people who helped me make my passion a profession, and I would really like to say a heartfelt "thank you" to a few of them.

First of all--Kellie Rasberry and Amy Lowe
Never in a million years did I think that I would ever get to meet you guys. I am so glad that I put up that photo of Avery in the shamrocks that caught your eye, Kellie. Thank you so much for taking the time to allow me to photograph Emma Kelly and Ayden's first Easter together and several other special occasions since then. And thank you again for telling the entire DFW Metroplex that you loved the photos! You are both fabulous people inside and out and I love your girls. God bless you both.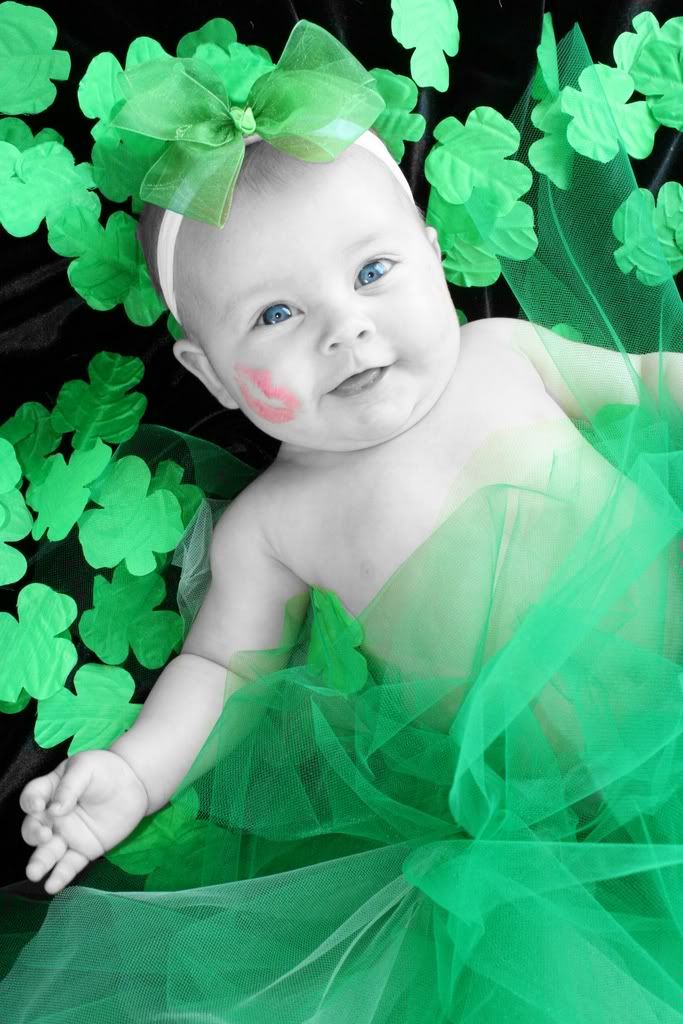 Next---My Mother-in-Law, Lisa
She helped to generously fund my business--cameras, lenses, all kinds of goodies. More importantly, she also has provided me with endless encouragement and praise. What other person would be in Cabo San Lucas, Vegas, Portugal, and Colorado showing off my work to random people? I truly love you and thank you from the bottom of my heart for your trust and confidence in me and my work.

Of course, I have to thank my friend, Stacy
She was a client to begin with, then an assistant, then a babysitter, and finally a good friend. She has listened to me complain about lack of sleep, seen me struggle with trying to balance it all, and helped me whenever/however it was possible.
She is a good person with a big heart. Avery fell in love with her and her family and it didn't take long for the rest of the Fornof clan to follow her lead.
Thank you for all you have done.

I also want to thank Noelle, from glamRbaby
Meeting you at that boutique party was a friendship waiting to happen. I'm so glad that we have gotten to where we are today. I value your opinion, admire your business sense, and appreciate all you do to help make my photos extra glamorous!
Thank you for everything--including the late night phone calls that keep me productive!

One more shout out to my personal tech guy, Rich
You saved my butt and my business when my computer crashed and I got 2 1/2 great friends out of it (Bella only counts as a half 'til she grows a little). Thank you for inviting me to be a part of your and Jenny's amazing story of love, hope and grace. You are both wonderful people and I am so glad that I get to have you in my life--the technical perks are a bonus, too! JK--love you guys!

Finally, I need to thank my husband and kids
Chris, you have helped with EVERYTHING--the kids, the housework, the shoulder rubs, and the clerical work. I would be nothing without you and this business wouldn't even exist. You truly have done anything and everything to make me happy and to make this business what it is. YOU ARE THE BEST HUSBAND I COULD HAVE EVER DREAMED OF AS A LITTLE GIRL--YOU ARE MY DREAM COME TRUE!!

Kelsey and Jordyn--thank you girls for taking good care of your little sister for me on numerous occasions. Thank you for doing a quick "clean sweep" when I have clients coming over for a session (Mommy PROMISES I am going to hire a maid soon). Thank you for understanding when I can't join you for dinner or a movie because I have a deadline to meet--I am making extra efforts to be around more this year. I really do appreciate you both and all of your help this last year.

Avery Grace-Thank you, sweetpea, for making me smile on those days when I am extra, super-duper tired. Thank you for the big hugs and the bigger kisses you give so freely--please don't ever stop doing that. My inspiration to do what I do started with your big sissy 10 years ago and it continues with you.

One more thank you---
To all of my clients, especially those die hard loyal ones--
THANK YOU for trusting me to capture the births, the first smiles, the naked rear ends, the cake smashing, the meltdowns, and the laughter for you and your families to love and cherish for years to come. And thank you for telling every single person you know that they simply MUST call me for their own memories (hint, hint) ;-)