So I have been feverishly editing in the hopes that I could get to a stopping point and I can actually watch American Idol tonight!! I must profess my love for Adam Lambert!! Homeboy can SING!!!!
So, there! That is MY pick for the next American Idol...America seems to have a love/hate/love relationship with him...not me...I have swooned since the auditions!!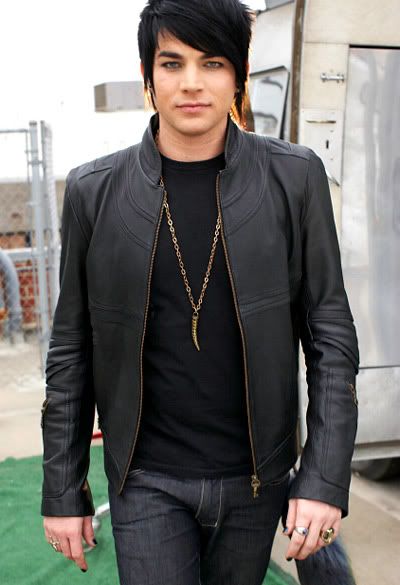 Now, before any of you start criticizing my choice (cough, cough--Kirsten), there are some things that I need you all to know...

1-Yes, I know that he screams throughout his songs...but just b/c the other people on this show couldn't hit the same notes as him, does not make his high notes "screams"...it makes him blessed to have such a range...

2-No, I do not care if he is really homosexual---doesn't bother me in the least! He is still hot! Which leads me to ....

3-Nope, don't care if he dresses in drag and wears more make-up than me---maybe he can offer makeup tips...

4-No, I do not really think that he will win tonight and I'm not really sure that I want him to...regardless of what happens tonight, he is going to be a major star and winning American Idol might stifle him a bit!!

Poor Kris Allen...I would much rather be remembered as the guy who deserved to win but didn't b/c America had reservations about him, his singing style, and personal lifestyle choices (ADAM), than to be remembered as the guy who won but didn't deserve it (KRIS).

Ok--that is all--back to editing for the next hour and half and then hopefully NOT trying to edit AND listen to Idol at the same time....